New Lower Prices. PM your email address for more photos, Prices are with shipping to lower 48.
items for sale.
2014 Honda Service Manual (book used by Honda shop). Good for all years. $25 shipped.
Automatic shut off for turn signals, STS turn signal, new in box. It turns your signals off. I got it over the winter last year and forgot I had it, Never installed. $75 shipped.
Misc, new, Valve cover gasket, DCT filter with spring and o-ring, oil plug washers. $25 shipped.
All prices OBO, payment by PayPal (gift). I am at 12533 NY, if you are close by you can pick up. thanks for looking.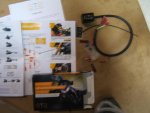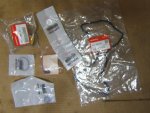 View attachment 1264
Last edited: