On Monday, I got back from our great, 10 day trip to Maggie Valley, NC, and was greeted by my Russell Daylong (RDL) custom seat conversion that arrived last Friday. The box was in great condition and the packing job was first class. The seat & two back rests were all in perfect condition. Each piece was in it's own plastic bag so even if the box fell into a lake, the contents would have been unharmed. Well done!
I had them do black vinyl on the sides and the sitting areas in Sunbrella which is a heavy duty marine grade fabric. The cloth pattern is called "Crest Birch" and is an off white with black accents that, as you can see below, really do look like Birch bark. The light fabric is a good choice down here in sunny Florida, of course. It will be a few days before I have everything put back together, but here are a couple of preliminary inside the garage shots: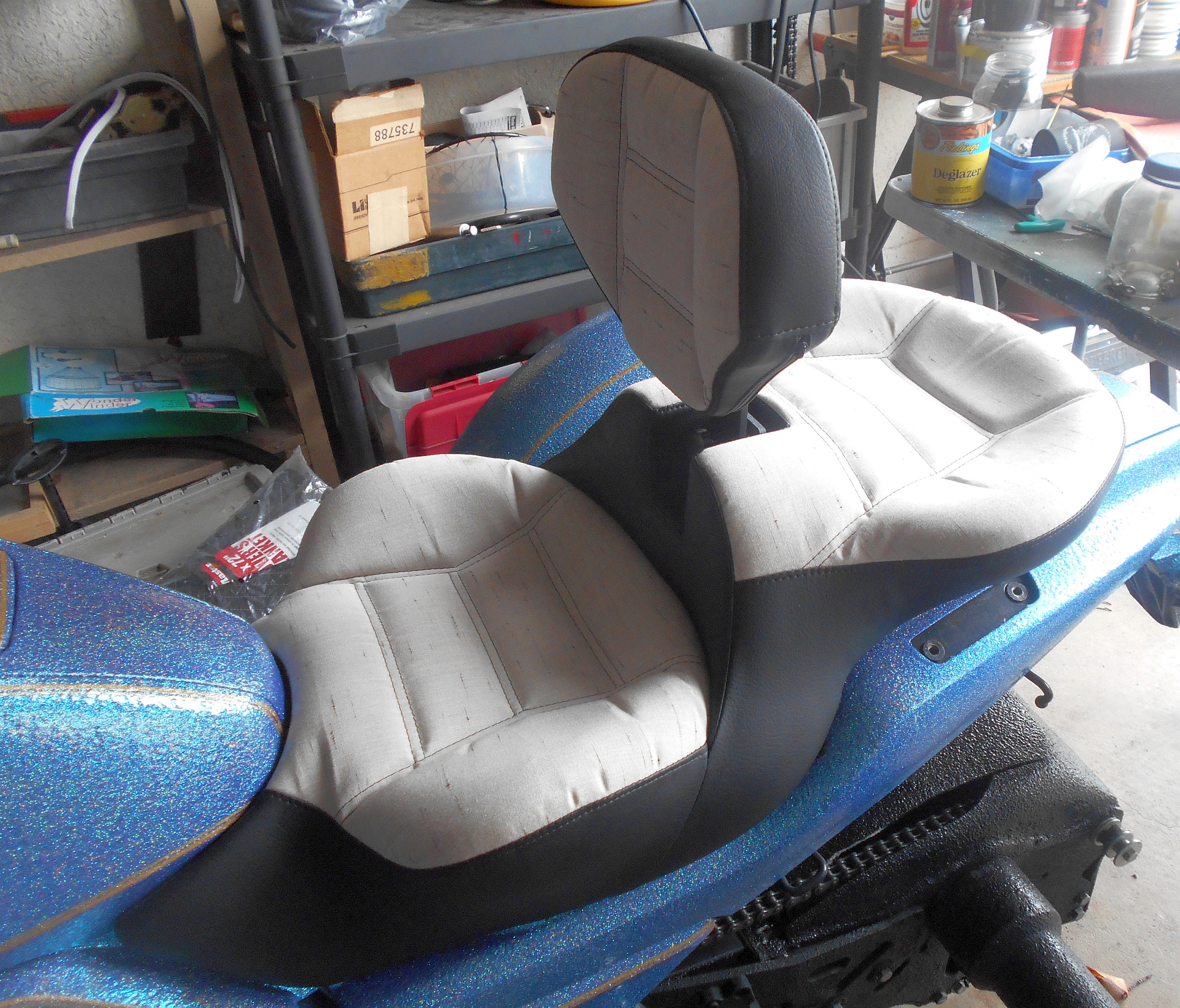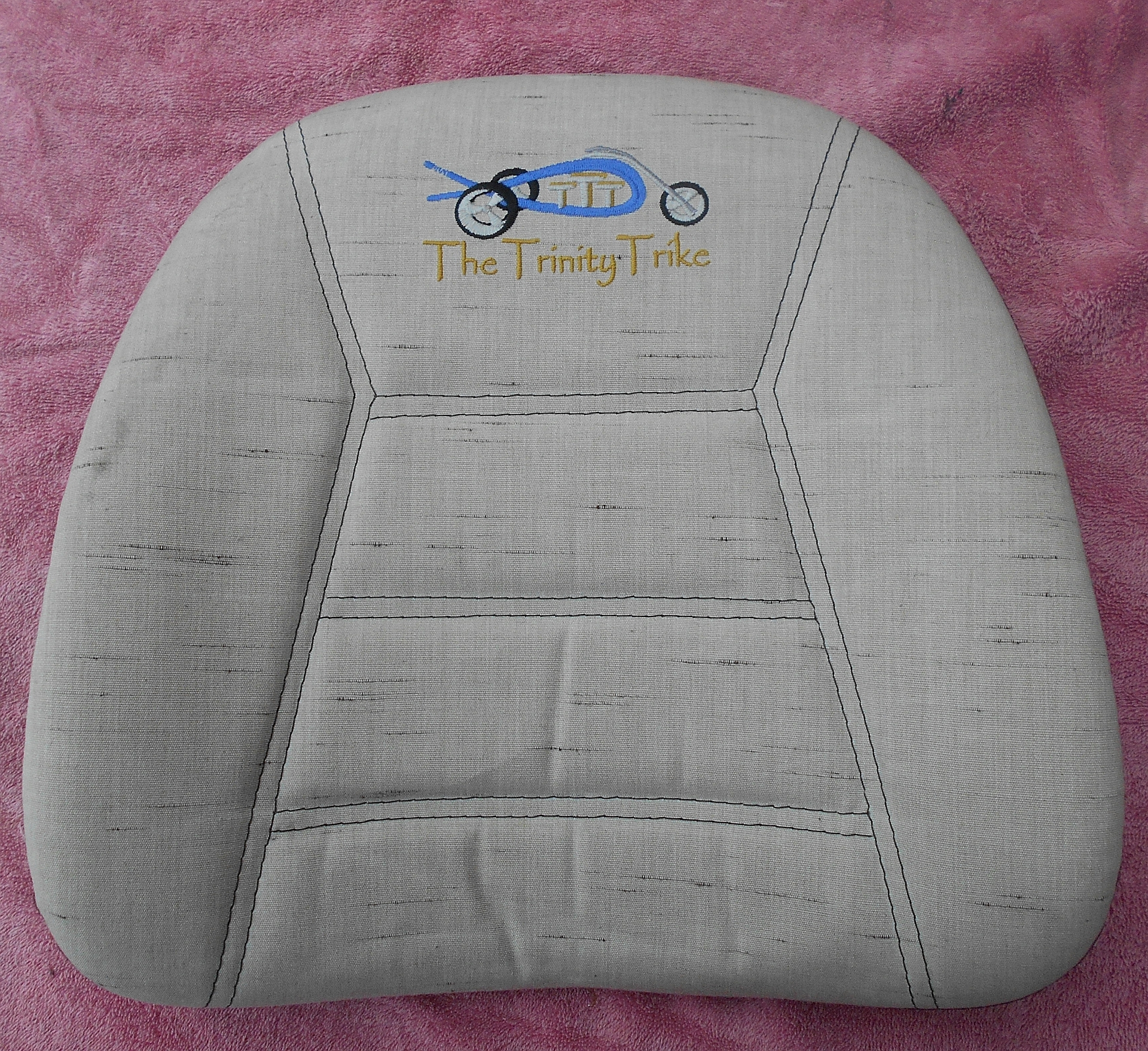 I love the seat and my first static tryout sitdown with the back rest installed was almost a sexual experience. I could tell immediately that even as good as it
was
, my previous Corbin low profile will be out performed by this new RDL by a wide margin. I can't wait to get it on the road and "broken in" properly. Also, I'm quite hopeful that the love of my life will find her seat comfortable enough for her as well. Fingers crossed!
Great job!! Just like the Seth Laam's, it was money well spent, that's for sure. Weather permitting, I'll have my first "long run" on it this weekend when I go out with a motorcycle Church group ride.